"Working from his studio in the #Isle_of_Man , Daniels is claimed to be the first person in history to make every component of a watch from scratch and by hand." Well done #George_Daniels , maybe the greatest #horologist ever..


Las Vegas will showcase the #ByteLight and #GE #LED #beacons solutions in June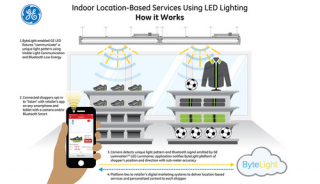 The solution combines Visible Light Communication (VLC) and Bluetooth Low Energy (#BLE ), supporting any #Android or #iOS application on a smart device equipped with a camera and/or #Bluetooth Smart technology and #iBeacon .

http://www.lightfair.com/lightfair/V40/

6.1.2014 - 6.2.2014 : Pre show
6.3.2014 - 6.5.2014 : Show

#Generic-Drug failures spur concern as #FDA Steps Up Action to warn consumers #fear


Food and Drug Administration officials said they plan to be more transparent on how they regulate the $30 billion industry as a way to persuade U.S. consumers that safeguards are in place. #Generic_drugs , which make up 84 percent of the medicine used in the U.S., helped Americans save $193 billion in 2011, an industry group has said, as #health-care costs rise and insurers force more consumers to use them.

#BMW General Module 4 (aka GM4, GM-IV, ZKE-IV and ZKE4)


#E36 #GeneralModule4 which controls interior lighting, central locking (door locks, trunk and fuel filler door), door lock heater, power windows and power sunroof. This gentleman offers a #RepairService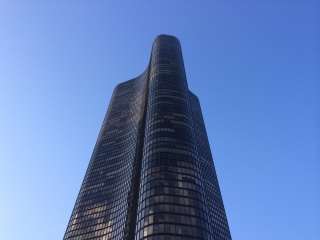 !LakePointTower by #JohnHeinrich and #GeorgeSchipporeit , both students of #MiesVanDerRohe , built in 1968 it has 70 floors packed in 645ft, which is a little much. Making these units the only lake front budget buy. This might however be an original Mies building designed in 1920.

The 25 Best Pizzas in Chicago | Chicago magazine


Can tell you #Genos and #GenosEast is solid, classic places for #pizza in the Chi.


#Future-Shape Turns Floorspace Into a Giant Touchscreen with Their Conductive Rug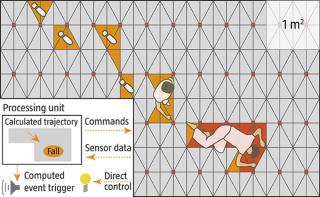 This floor is a conductive rug that can detect movement and call for help if someone has fallen over has been developed by #German firm Future-Shape.

Called the #SensFloor , the two-millimetre-thick textile underlay can be installed beneath flexible floor coverings like tiles and parquet.

The system measures #capacitance - changes to the local electric field caused by a person or any other conductive object coming near the sensors. The process is the same as that you would find on your touchscreen phone, said a spokesperson from Future-Shape.

SensFloor conductive rug by Future-Shape turns the floor into a giant touchscreen

Based on the area of disturbance to the electric field, the sensors can tell if a person is #standing on the floor or #lying on it. It can even tell the difference between a liquid spill and a person.

I love love love how #Banksy puts his art in context. Take for example this piece. He found this cosmetic feature on a random wall and imagined it was a bridge in some Japanese garden upon which a couple #Geisha girls could have a pleasant afternoon chat in the shade of the #Bonzai tree. Then he had to design and cut the stencils to pull off this one time ethereal piece of #StreetArt #Daily_Banksy #Banksyny

#Smoking #cannabis CAN kill you: German #researchers identify two men who #died purely as


Here is a #MainStreamMedia bit of #Propaganda that concludes from this statistically meaningless bit of #PseudoScience with an indefensible opening line stating "It is possible to die as a direct result of smoking cannabis, new research shows " Most people don't get past this line to see that there this is no science based study of 15 cadavers even given that they are #German ! #Laughable and a glaring example of media with an agenda. Let's face it the biggest advertisers today upon which these outlets rely on for revenue, #BigPharma will do everything in their power to maintain their #monopoly on #drugs including prompting their lapdogs to produce bits of non-news such as this.

Nera: Germany's BigRep designs world's first fully 3D-printed motorbike


#Nera , a fully #3D printed motorbike designed by #German additive manufacturing company #BigRep , has been unveiled with futuristic visuals akin to the Batmobile and the vehicles in Blade Runner. Billed as a "world first" by the company, all parts of the Nera #electric #motorbike - excluding the electrical components - have been 3D-printed, including the tires, rims, frame, fork (which connects the front wheel and axle to the frame) and seat.