Review: The HBO documentary #Banksy Does New York asks, ?Who owns art??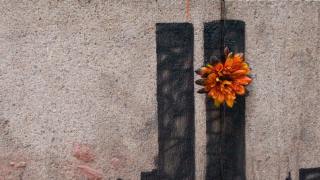 Surprisingly neutral overview, almost a day by day play of the roll-out of the art appearances throughout the city. It features two individuals with the quest to see the art IRL before it disappears, tagged by another artist or simply destroyed. From my perspective it is a great historical recap with a bit of a dig to the Southampton Art Fair Market, and by the provided perspective, righteously so.

Watch it if you can and dedicate an hour and a half to focus on a journey of art, the treasure hunt chase and the inevitable broken dreams in the city that never sleeps. #Banksyny
Review: The HBO documentary Banksy Does New York asks, ?Who owns art?? . TV Review . The


#Banksyny

Great recap, by #Banksy we presume, on Banksy's New York residency in 2013


What I took away from it, is that he might be turning 40 soon.

For month of October, 2013 #Banksy will be attempting to host an entire show on the streets of New York. 1-800-656-4271 option 1. We'll need people to update us with the locations of the pieces as he puts them up !




#Banksyny #Banksy 's latest piece is installed in the back of a late 90s GMC truck. A little bit of panel truck paradise .

You could own Banksy's SWAT Van / Boing Boing


#Banksy 's iconic #SWAT Van artwork goes up for auction at #Bonhams next week. The piece first appeared in Banksy's infamous 2006 Los Angeles show #BarelyLegal . The hammer price is expected to hit US$300,000 - $450,000. From Bonhams: Seems to me this will sell for much, much more than the anticipated price.

#Banksy makes product recall on free print offer for anti-Tory vote after police and Elect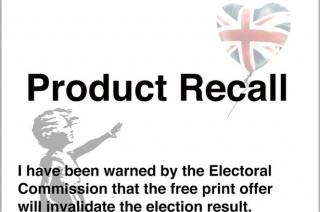 #Banksy had offered a free screen print to registered voters in the #Bristol area if they showed proof they voted against the #Conservative political party. It then because apparent that it may run afoul of election laws and therefore he 'cancelled' the offer.







The #Daily_Banksy is again "Concrete Confessional" which was yesterdays release. Looks like crew is taking a day off. #Banksyny


Some people criticize me for using sources that are a bit low brow (this quote is from ' #GladiatorMovie ') but you know what? "I'm just going to use that hostility to make me stronger, not weaker" as Kelly Rowland said on the X Factor... #Banksy