Meet #HieronymusBosch , an #artist that lived in #TheNetherlands around the year 1500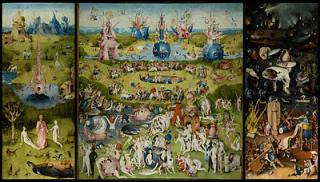 Hieronymus Bosch was born Jheronimus in a city called 's-Hertogenbosch, which is commonly called "Den Bosch".
Little is known of #Bosch' Äôs life or training. He left behind no letters or diaries, and what has been identified has been taken from brief references to him in the municipal records of 's-Hertogenbosch, and in the account books of the local order of the Illustrious Brotherhood of Our Blessed Lady. Nothing is known of his personality or his thoughts on the meaning of his #art .


Happy Birthday #Piet_Mondrian , born March 7th 1872 in Amersfoort, The Netherlands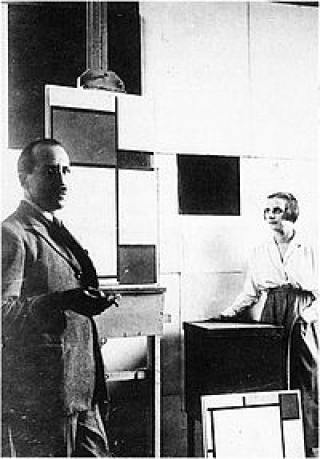 In 1914 the #Dutch #painter Mondrian wrote a letter to #HP_Bremmer :
I construct lines and color combinations on a flat surface, in order to express general beauty with the utmost awareness. Nature (or, that which I see) inspires me, puts me, as with any painter, in an emotional state so that an urge comes about to make something, but I want to come as close as possible to the #truth and #abstract everything from that, until I reach the foundation (still just an external foundation!) of things…

I believe it is possible that, through horizontal and vertical lines constructed with awareness, but not with calculation, led by high intuition, and brought to harmony and rhythm, these basic forms of beauty, supplemented if necessary by other direct lines or curves, can become a work of #art , as strong as it is true.

Mondrian died at the age of 71 in #NewYork and was interred in the Cypress Hills Cemetry (Brooklyn) and lived in #TheNetherlands , #Paris , #London and #NewYork . He is considered an important contributor to the #DeStijl movement.
His #non-representational art is called #neoplasticism


Books About Town Benches - Flavorwire


This is a cool idea, but I'd love to see an additional level of creativity in the benches. #Art #Literature

Florida local #artist smashes vase worth $1 million in #Miami #museum .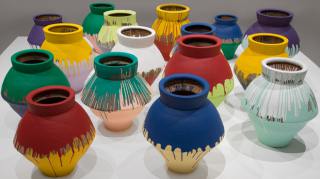 A South Florida artist is facing a criminal charge after police say he smashed a $1 million vase at Miami's new art museum to protest what he called its #favoritism for international rather than local #art .

Criminal mischief can be a third-degree felony punishable by up to five years in prison when the property damaged is worth more than $1,000.


Editors Choice - Mandala Publications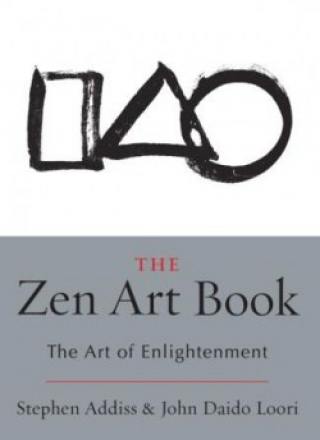 The #Zen #Art #Book : The Art of #Enlightenment There's something about taking up a pen and making a mark on paper that really concentrates the mind. So if that is how you approach this deceptively simply book, be prepared for something a lot deeper. Traditional Zen art reveals spiritual lessons and ultimate truths: "The mosquito bites the iron bull," "Once a beauty, now a skull," and "In his right hand he holds the knife/ In his left hand, the cat - Speak! Speak!/ Quick as a flash, it's already too late." Think about these - and draw them. This is a wonderful introduction to the art of drawing the quality of the mind.



New Yorkers Flock To Yayoi Kusama's New, Bespeckled 'Infinity Rooms'


Interesting #art installation.


Steven Holl's Green-Roofed Nanjing Museum of Art & Architecture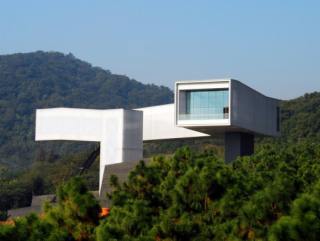 The building rises as a series of elevated linear volumes set above a field of grass and black-stained concrete volumes. The museum celebrates Chinese #art and #architecture and is based on the Chinese theory of 'parallel perspectives' -- it explores shifting viewpoints and layers in space, while taking advantage atmospheric mists and surrounding water. #Green_Design , recycled materials and energy-efficient geothermal heating and cooling play a large role in the museum's design by architect #Steven_Holl

An island in #Norway is to be sliced open in a tribute to the 69 victims of 2011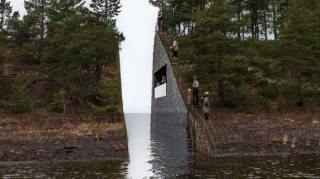 #Artist #Jonas_Dahlberg won a competition to design a memorial to the dead with his idea to cut a 3.5m-wide excavation through the #Sobraten_island , which is opposite the former holiday island where the killings took place.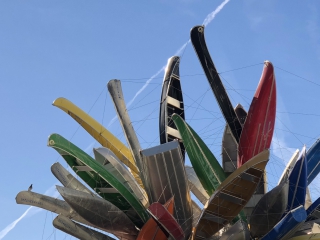 #Nancy_Rubins #art installation in !Las_Vegas in front of the #Vdara hotel.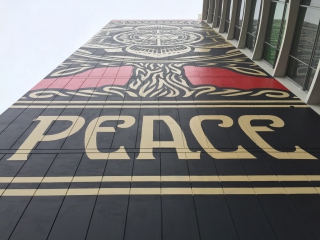 !LineHotel on Wilshire in #LosAngeles shows of #Shepard #art on the side of the building. #Obey peace!




&Neo drops so much knowledge in here re: valuable and concise use of hashtags. We can design the architecture of the search feature to facilitate an upward evolution of intelligence within the community.... A symbiotic relationship of #artificial_intelligence working together with the information we bring in to the #collective_unconscious of Sup. We will build it....

#Flowers Launched into #Space in Incredible Journey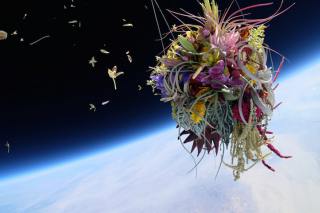 "Plants on the earth rooted in the soil, under the command of gravity. Roots, soil and gravity-by giving up the links to life, what kind of 'beauty' shall be born? Within the harsh 'nature,' at an altitude of 30,000 meters and minus 50 degrees Celsius, the plants evolve into EXOBIOTA (extraterrestrial life). A pine tree confronting the ridge line of the Earth. A bouquet of flowers marching towards the sun hit by the intense wind. Freed from everything, the plants shall head to the space."
#Japanese
#artist
#Azuma_Makoto
Japanese Bonsai Tree and Flowers Launched into Space in Incredible Journey - My Modern Met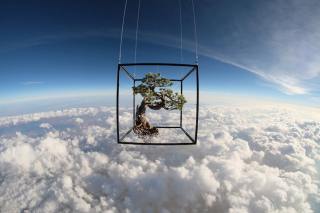 #Azuma Makoto #Art in space

Thousands of Torn Paper Pieces Recreate Classic Paintings from the 19th Century - My Moder


Patience is a virtue #Art

Fashion Meets #Architecture in Revived Photo Essay #Facades by #Bill_Cunningham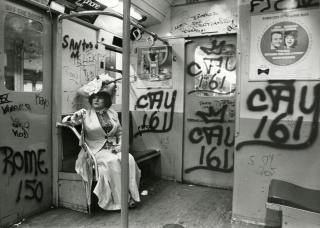 Editta Sherman rides the #subway dressed in a Victorian period costume to a photo shoot at the Brooklyn Botanic Garden in 1972. Cunningham and Sherman, a celebrity photographer of famous #artists and #musicians who died at age 101 last year, were neighbors in the famous Carnegie Hall Studios. They often rode the subway to the various locations to avoid wrinkling the costumes. The first underground subway line was built in 1904, just a few years after the death of #Queen_Victoria in 1901.

"Bill Cunningham: Facades" runs through June 15 at the #NewYork Historical Society.

This is a great example of a bad interpretation of #neoplasticism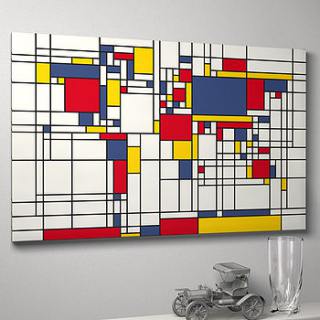 In fine art, the term "neo-plasticism" refers to the austere, #geometrical style of concrete #art developed by the Dutch painter #Piet_Mondrian (1872-1944) just after the First World War. The word is a meaningless translation of the complex Dutch phrase #nieuwe_beelding , first used by the writer #Matthieu_Schoenmaekers in his book Het Nieuwe Wereldbeeld (The New Image of the World), and re-used by Mondrian in his theoretical essay De Nieuwe Beelding in de Schilderkunst, before he adopted the French translation Neo-Plasticisme from which the English term is taken. A better translation is simply "New Art" - mainly because it described Mondrian's vision of an ideal, pure form of art and design, which he felt the post-war circumstances demanded. It was to be a pure type of abstract art that adhered to strict rules of composition.