Upload this to #Facebook and put the machine back in #MachineLearning


I would love to see a campaign where everybody uploads this image to their Facebook account at least 3 times daily for a full month. #REVOLUTION by revolution.

#Facebook plans to buy #WhatsApp messaging service for $16+ billion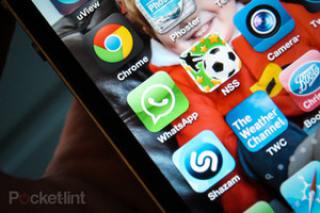 The deal is made up of $4 billion in cash and $12 billion in stock, and will give Facebook access to the 450 million people using the WhatsApp service monthly. WhatsApp will also garner Facebook's huge amount of resources, including its large cash backing, numerous employees and engineers, and infrastructure to grow.

"WhatsApp is on a path to connect 1 billion people," #MarkZuckerburg , founder and CEO of Facebook, said. "The services that reach that milestone are all incredibly valuable. I've known #JanKoum for a long time and I'm excited to partner with him and his team to make the world more open and connected."