An island in #Norway is to be sliced open in a tribute to the 69 victims of 2011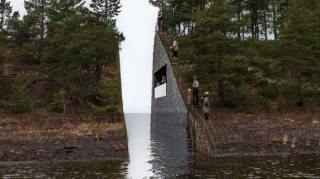 #Artist #Jonas_Dahlberg won a competition to design a memorial to the dead with his idea to cut a 3.5m-wide excavation through the #Sobraten_island , which is opposite the former holiday island where the killings took place.

#Norway i sstill dominating the #Olympics in #Sochi


It looks like over 100 countries will not go home with any medals at all in 2014. Is this typical?
#Germany is still number one, #Dutchies fall back to third and remain 1st in medal count


#Norway stepped up, looks like they might be on the path to Number One dominance, as history has shown.