An island in #Norway is to be sliced open in a tribute to the 69 victims of 2011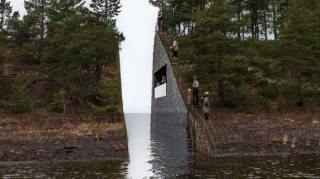 #Artist #Jonas_Dahlberg won a competition to design a memorial to the dead with his idea to cut a 3.5m-wide excavation through the #Sobraten_island , which is opposite the former holiday island where the killings took place.

#Flowers Launched into #Space in Incredible Journey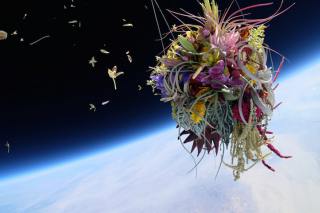 "Plants on the earth rooted in the soil, under the command of gravity. Roots, soil and gravity-by giving up the links to life, what kind of 'beauty' shall be born? Within the harsh 'nature,' at an altitude of 30,000 meters and minus 50 degrees Celsius, the plants evolve into EXOBIOTA (extraterrestrial life). A pine tree confronting the ridge line of the Earth. A bouquet of flowers marching towards the sun hit by the intense wind. Freed from everything, the plants shall head to the space."
#Japanese
#artist
#Azuma_Makoto

Fashion Meets #Architecture in Revived Photo Essay #Facades by #Bill_Cunningham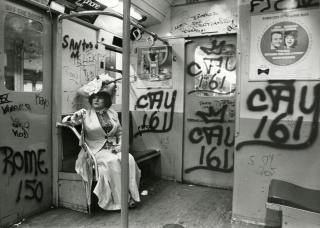 Editta Sherman rides the #subway dressed in a Victorian period costume to a photo shoot at the Brooklyn Botanic Garden in 1972. Cunningham and Sherman, a celebrity photographer of famous #artists and #musicians who died at age 101 last year, were neighbors in the famous Carnegie Hall Studios. They often rode the subway to the various locations to avoid wrinkling the costumes. The first underground subway line was built in 1904, just a few years after the death of #Queen_Victoria in 1901.

"Bill Cunningham: Facades" runs through June 15 at the #NewYork Historical Society.