#MVRDV 's arched Markthal in #Rotterdam has been open for six months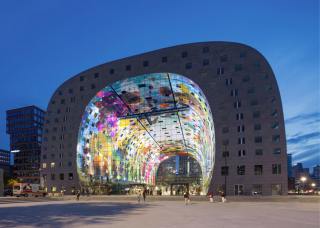 Almost 100 fresh produce stalls are covered by an arch, featuring a one-hectare #mural , that is made up of over 200 apartment units.
#architecture
#art
#ArnoCoenen
#IrisRoskam

Local #architects tackle city challenges at #Chicago #Architecture #Biennial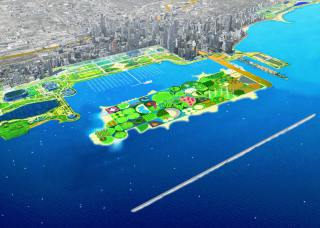 A stand-alone exhibition within the Biennial's main show focuses on the future of Chicago, with proposals including a peninsula on the Chicago River and a landscape of sunken spaces.

#Neta_Soreq 's shoes have bouncy 3D-printed soles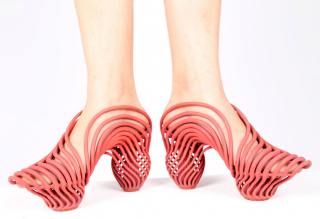 The #shoes were printed in #nylon using selective laser sintering, while the soles are made from a light-sensitive #photopolymer material that provides grip.

Emanuele Magini pays homage to Anish Kapoor with non-chair


I love this and anything else that is a non-thing actually.
Emanuele Magini pays homage to Anish Kapoor with non-chair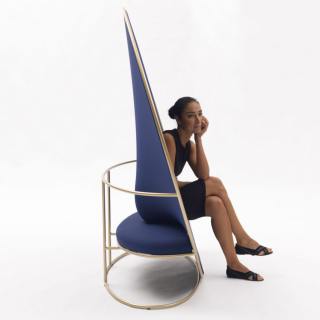 #Magini was inspired to create the seat after watching a lecture by British sculptor #AnishKapoor on his concept of "non-object", which he describes as an object which is not an object. Magini wanted his creation to emulate this concept by creating a chair that does not immediately appear as a chair. To achieve this, a circular sheet of blue elasticated fabric was stretched against a metal frame to create the illusion of there not being a chair. Behind it, a semi-circular cushioned seat in the same shade of blue is connected to the fabric facade. It is only when an individual attempts to sit down that the fabric stretches to reveal the chair.

@Snohetta and Dialog's New Central Library for Calgary opens


#Architecture firms #Snohetta and #Dialog have completed a new hub for !Calgary's public #library system, with a crystalline exterior and a spectacular atrium clad in timber slats. The New Central Library, which opened to the public 1 November 2018, provides a larger home for the #Canadian city's literature collection and more space for programmed events.

Nera: Germany's BigRep designs world's first fully 3D-printed motorbike


#Nera , a fully #3D printed motorbike designed by #German additive manufacturing company #BigRep , has been unveiled with futuristic visuals akin to the Batmobile and the vehicles in Blade Runner. Billed as a "world first" by the company, all parts of the Nera #electric #motorbike - excluding the electrical components - have been 3D-printed, including the tires, rims, frame, fork (which connects the front wheel and axle to the frame) and seat.