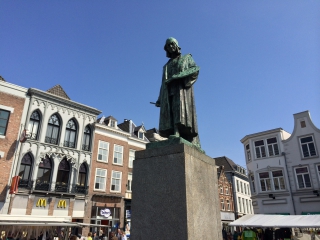 Statue in memory of the #Dutch #Painter #HieronymusBosch

Why the $400B #F-35 Fighter Is Not an Option for #Syria . Old news perhaps, but what I would like to know: Are the #Dutch getting a discount?

How do we know these guys are Dutch?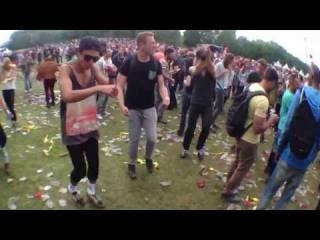 Just because these guys are dancing at the 2013 Awakenings festival (Recreatiegebied Spaarnwoude #Amsterdam ) does not make them #Dutch . But they sure are great dancers.
This video of a bunch of Dutch ravers dancing to the Benny Hill theme is pretty damn funny


Good stuff! #Dutchies


Happy Birthday #Piet_Mondrian , born March 7th 1872 in Amersfoort, The Netherlands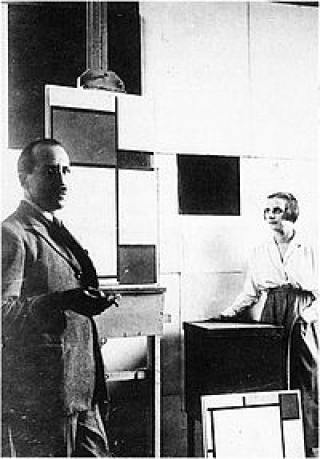 In 1914 the #Dutch #painter Mondrian wrote a letter to #HP_Bremmer :
I construct lines and color combinations on a flat surface, in order to express general beauty with the utmost awareness. Nature (or, that which I see) inspires me, puts me, as with any painter, in an emotional state so that an urge comes about to make something, but I want to come as close as possible to the #truth and #abstract everything from that, until I reach the foundation (still just an external foundation!) of things…

I believe it is possible that, through horizontal and vertical lines constructed with awareness, but not with calculation, led by high intuition, and brought to harmony and rhythm, these basic forms of beauty, supplemented if necessary by other direct lines or curves, can become a work of #art , as strong as it is true.

Mondrian died at the age of 71 in #NewYork and was interred in the Cypress Hills Cemetry (Brooklyn) and lived in #TheNetherlands , #Paris , #London and #NewYork . He is considered an important contributor to the #DeStijl movement.
His #non-representational art is called #neoplasticism

Van Kooten en De Bie, a #Dutch cultural phenomena that is still current 20 years later.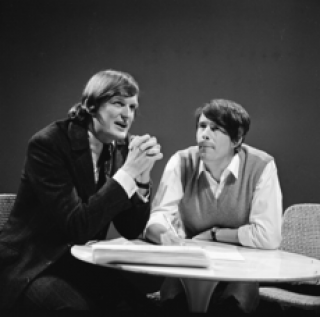 Comparable to what #John_Stewart , #Stephen_Colbert and #John_Oliver are enjoying today, #Koot_en_Bie applied a critical perspective, on a national level, on Dutch politics, culture and media in a #HBO like environment where the only censorship was restricted to their own sense of morals and decency. Popular, and on TV weekly (#VPRO ), from the 70s to the 90s they introduced a mock political party, many new expressions and analogies that are still used today. Besides TV and Radio several books and songs were published as a team and as individuals.