How to Watch 2014 Winter #Olympics on #iPhone or #Android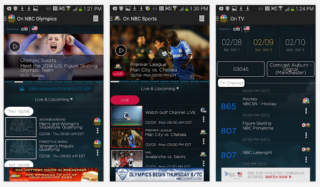 When it comes to watching to 2014 #Sochi Winter Olympics users on smartphones and tablets have a couple of options.

All 98 medals events in 15 Winter sports will all be live-streamed on NBC Sports Live Extra online, as well as the mobile app. However, like usual, mobile users will already need to be a paying subscriber to use the Sports Live Extra app. You can do this by signing into an existing cable, satellite or telco account inside of the app from your Android smartphone or tablet, iPhone, or iPad.

The second app is the #NBC #Olympics Highlights app for Android and iPhone which will serve as a "second-screen" for those following along at home, or while at work. Full of highlight reels, replays, results and stats to keep you fully aware of what's going on during the games. Second-screen features will only be available to Primetime Companion users.

It's great to these colorful moments of what is referred to as one big party!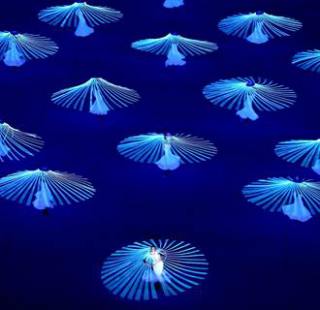 Dancers perform among large helium inflatables creating the elements of St. Basil's cathedral during the #Opening Ceremony of the #Sochi 2014 Olympic Games at the Fisht #Olympic Stadium on Feb. 7.

The Opening Ceremony is virtually the only #Olympic event that #NBC isn't streaming online, a decision made to bolster its prime-time broadcast.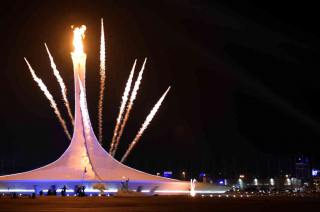 Large-scale pageantry opened the #Sochi Olympics on Friday, in a symbolically rich Opening Ceremony that was marred by an early and highly visible mistake — one of five massive #OlympicRings failed to fully appear.

There were many other elements of the program to distract the estimated 3 billion people worldwide who watched the ceremony at Sochi's Fisht Stadium, with striking visuals that celebrated Russia's history and culture. But the ring failure will surely remain a subject of conversation.