#Kaspersky states that Banking apps on Android phones are most at risk to cyber crime


Eugene Kaspersky said 99 percent of #mobile attacks are towards #Android based phones, since #Apple has strict controls and does not allow third-party applications. #cyber_crime

#ROXIMITY #BLE technology platform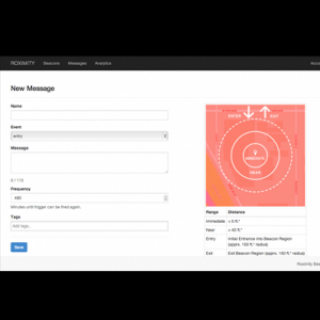 These #beacons will make your mobile app even smarter and more useful. Place them anywhere to deliver personalized messages to target customers via their mobile devices. ROXIMITY Beacons work with #Apple and #Android platforms. Our #patent-pending security technology ensures unauthorized third parties cannot access, or interfere with, broadcasts.

The iPhone 5s or iphone 5c are available from Virgin Mobile. Get a no contract plan with unlimited data and messaging. Virgin Mobile also carries the iPhone 4S, iPhone 4 and more! |Virgin Mobile USA


It's still $600 . I just purchased a nice #LG #Optimus #L9 #Android phone with 5 mp camera and visual voicemail for $99 with #MetroPCS . $40 per month unlimited 500 MB data riding on the #TMobile network #4G . I suppose it depends if yoiu're jonesing for the latest and greatest #BleedingEdge from #Apple

Connect as many real buttons you like (#iOS or #Android ) and launch actions with #Flic


No more fumbling with your device by unlocking the screen, searching for an app to activate a function. Just stick Flic where you would need it such as your car, around your house, on your bike or even at work.

Can we think of some more use cases, please?
suggestions are welcome