#Sony 's 'Project Morpheus' #VR Headset And The Uncertain Future Of #Virtual_Reality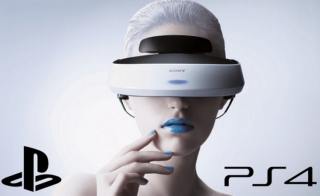 Erik Kain, with his artistic and moody profile pic, is not really making a very convincing argument when he speaks of the risks of VR. I would argue that watching #TV or a #movie are more of an escape and considered anti-social over playing an interactive and potentially social online #game .

"If VR had a chance to succeed with #Oculus_Rift , those chances are improved dramatically following Sony's announcement." Erik Kain

One question is how high Twitter can push its numbers without watering down its commitment to selling only ad units that feel native to its ecosystem
Twitter's Revenue Forecast Jumps Again, This Time to Almost $1 Billion


Apple's iBeacon And The Future Of Mobile Shopping with Shelfbucks


Is this really true?
Products like #Shelfbucks , which started developing BLE products two years ago in conjunction with Apple's iPhone 4s. Shelf tags can be added throughout the store and are meant to be highly visible to shoppers who can tap or beam product information, compare prices and access promotions easily with their mobile devices.

Best of all, it happens on a proprietary network, no wifi or wireless signal needed to solve that in-store connectivity issue, bringing mobile into stores and creating a useful application for the shopper.
Apple's iBeacon And The Future Of Mobile Shopping, surprising numbers on in store use


Chesnut studied 500 different connected shoppers, volunteers all, to find out how many are using #smartphones in #stores and what are they doing with it. #Showrooming and price matching is happening at much lower levels than many think. "We're seeing a whole host of other services to get you to use your phone," says Chesnut. "There's the customer behavior and then there's the retailers alignment."