Apple's #iBeacons explained: What it is and why it matters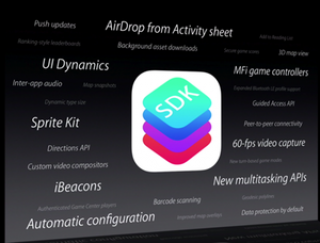 iBeacons is a brand name created by #Apple for a specific technology. That technology allows mobile apps to recognise when an iPhone is near a small wireless sensor called a beacon (or iBeacons, as well). The beacon can transmit data to an iPhone - and visa versa - using Bluetooth Low Energy (#BLE ). iBeacon is a feature in #iOS7 , thus Apple's new iPhones will have iBeacon.


Connect as many real buttons you like (#iOS or #Android ) and launch actions with #Flic


No more fumbling with your device by unlocking the screen, searching for an app to activate a function. Just stick Flic where you would need it such as your car, around your house, on your bike or even at work.

Can we think of some more use cases, please?
suggestions are welcome

Creating a #Beacon Enabled #Passbook Pass on #iOS with Bleu Setup


#Bleu Setup is the configuration app for Bleu Station, the iBeacon compatible Bluetooth hardware from #Twocanoes Software. This video shows how to use Bleu Setup to create a Beacon Enabled pass for passbook that can be shared with others. When someone with a iBeacon enabled pass gets in range of your Bleu Station, the pass will automatically be displayed on the lock screen. Bleu Setup also has the ability to read bar codes that have been encoded into a pass with Bleu Setup.
#BLE