New Study Finds That Some People Are Incapable of Enjoying Music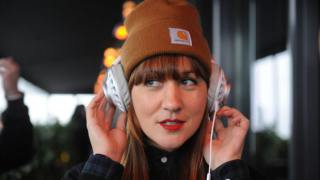 The study's results, published today in #Current_Biology , are surprising. Although study participants were perfectly capable of perceiving when a tune was #sad or #happy , they didn't show physical or emotional reaction. They didn't shiver if a singer hit a high note, and their heart rate didn't increase with each crescendo. But when asked to play a game involving a monetary reward, those who were indifferent to #music reacted just like everyone else: the thought of winning even a small amount of money was enough to make their hearts race. The results were unchanged a year later, when 26 of the students took the test again.

Dining Out Magazine calls #PB_AleHouse "a world class micro brewery and restaurant". Brutal competition in San Diego demands excellence of the swill you slide across your bar and this place has continued to provide top-notch brew, along with great food, to the PB crowd for years.. A few steps to beach, great #happy_hour deals and a sweet spot to watch the #Hawks on gameday too!