Resistance Is Futile: #Apple And #Google Are Going To Track Your #Location No Matter What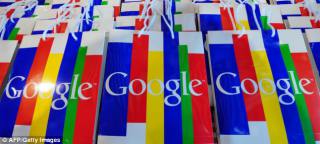 A recent study by push notification company Urban Airship says that
60% to 80% of users share their location with apps.


According to a report from Android Police, Google is working on a service called "Nearby" with features similar to those of Apple's #iBeacon , a #Bluetooth powered location-tracking system now catching on with retailers and other commercial outfits. Google's #Nearby would let your #Android smartphone communicate with other devices in its area by proximity alone.

Nearby lets you connect, share, and do more with people, places, and things near you.

When Nearby is turned on for your account, Google can periodically turn on the mic, Wi-Fi, Bluetooth, and similar features on all your current and future devices. Google+ and other Google services need this access to help you connect, share, and more.

When you turn on Nearby, you're also turning on Location History for your account and Location Reporting for this device. Google needs these services to periodically store your location data for use by Nearby, other Google services, and more.

Extreme Easter traditions from around the world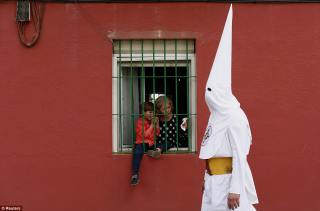 Real-life #Crucifixions , self-flagellation and throwing women into rivers: Six of the strangest #Easter traditions from around the world

- Christians nailed to crosses in the #Philippines in reenactment of #Jesus 's suffering
- 'Penance processions' through the streets of Spain performed by #Catholic religious brotherhoods
- Women whipped with branches and thrown into rivers in Slovakia
- And underground procession in Poland's oldest working mine

Giant Tree falls


in Pacific Beach taking out a hottie musician on her way to a gig in Ocean Beach. Life is what happens when you're making other plans ..