More people than you would think, believe in #Medical_Conspiracies


Conspiracies include the theory that the government knows #cell_phones cause cancer but does nothing about it, that genetically modified organisms are being used to shrink the world's population, that routine #vaccinations cause #autism and that water fluoridation is a way for companies to dump dangerous #chemicals into the environment.

Some 49 percent of the survey participants agreed with at least one of the conspiracies.

#Alibaba 's favors US IPO after dealing with Hong Kong for over a year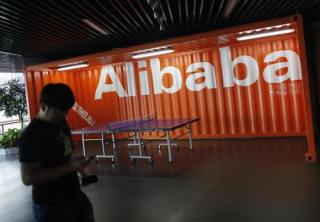 There was no more time to loose in order to float the company Alibaba's US choice is a blow to Hong Kong's financial industry, in terms of lost prestige, fees and trading volumes. The absence of a large, dynamic tech company will sting the Hong Kong #exchange as it tries to diversify its publicly traded stocks away from Greater China financial and property companies, bolstering its status as a global financial centre.

Hong Kong's loss is the U.S. financial industry's gain. The deal has the potential to bring in about $300 million in advisory fees alone for the banks involved, based on an estimated 1.75 percent commission of the multibillion dollar offering.

Alibaba's largest shareholders are Internet services company #Yahoo Inc with 24 percent and Japanese telecoms and media company #Softbank_Corp with 37 percent. Based on the average of 12 analysts, Alibaba is estimated to have a market value of $141 billion.

Based on that valuation, and Yahoo selling half its stake, as previously agreed, the IPO could raise more than $17 billion.