This Parking Lot Is Paved With #Solar_Panels


These new panels look quite different from the prototype from almost four years ago. The latest design is #hexagonal , which allows for better coverage on curves and hills. They're also #heated for easier snow and ice removal, and include LEDs that can display #road_markings or even messages.

Meet #Apple 's Super-Sized #iPhone6 and iPhone 6 Plus, available for pre-order next week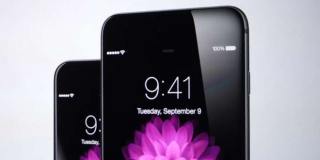 Bigger yet thinner, smoother, faster, integrated payment engine, smarter camera and better battery life.



With the New Gmail, People Will Know When You Open That Message


Good to know about #Gmail auto image load, since the image callback to the server allows the sender to track if the #email was opened. #Privacy