A team of designers and IT engineers are showing off their concept design for an #iWatch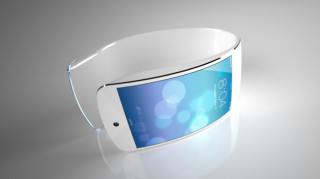 #Apple has reportedly been hiring for work on its iWatch team, but it never explicitly confirmed that such a watch is in development. Recently, however, we learned that Apple hired fitness consultant #JayBlahnik , who worked on #Nike 's #FuelBand .

Let's put together a buyout offer. I know nothing of their current product lineup .. the network they ride on .. smartphone OS options..seems like they just need to make some smart moves which they're unable to do .. maybe steve balmer can take over and do the turnaround

Max K. says: BB still has 10 million customers and has way better phones than Nokia, and Nokia never went to zero. BB's book value is $9.4 billion. Market cap is $4.76 billion. This means that if you have $4.76 billion, buy out BB, liquidate it by paying off all its debt and selling all of its assets, you would be left with a $4.64 billion profit. It's a steal.

Stock is down as well by 21%!
That is not really what you want to see, $1B loss and 4,500 people on the street. #BlackBerry