New York City getting its first Bitcoin ATM


It looks like the title is premature, since it is stated that #NewYork has to create a regulatory frame work before this tea shop in #EastVillage can place a #BitcoinATM . There is a subpoena against 22 New York businesses in#Bitcoin related cases.

The Russians were kind enough to allow to report on it in March of 2013. "Aft visibility could turn out to be a significant problem for all #F-35 pilots in the future" the #Pentagon admits.

with very little fanfare, Congress quietly rolled back a big part of the law late last week. Specifically the part that required staffers to post disclosures about their financial transactions, so that the public could make sure there was no insider trading going on. Congress tried to cover up this fairly significant change because they, themselves, claimed that it would pose a "national risk" to have this information public. A national risk to their bank accounts. #Congress #Exempt from #InsiderTrading Laws.

US Patent Office Grants 'Photography Against A White Background' Patent To Amazon | Techdi


Narrow patent but still bizarre that it was approved. On another note - I still like Amazon's phone airbag. http://www.cnet.com/news/amazon-wins-its-insane-gadget-airbag-patent/ #Amazon #Patent #Patentfail

Duardo, Saul Richard - Decedent - UniCourt


PRINT Case Summary Case Number: BP157951 DUARDO, SAUL RICHARD - DECEDENT Filing Date: 11/26/2014 Case Type: Decedent's Estate (General Jurisdiction) Status: Under Court Supervision 04/30/2016

What #Clay #Art & Curios >> 2009 >> June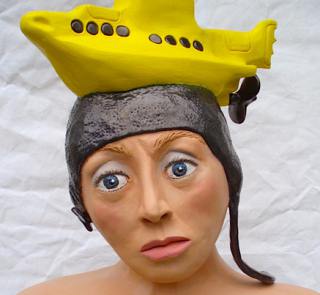 Welcome to the What? website^aEUR| where you can learn about Canadian artist #EvelinRichter , her studio in Winnipeg Beach, and her work. #YellowSubmarine