#ZahaHadid 's High Line Condos for NY Have Finally Arrived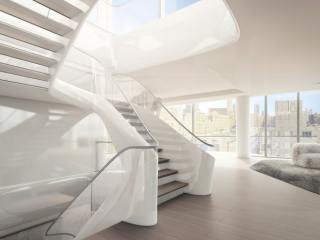 rices for the 39 #apartmentsor residences, in broker parlancestart at $4.95 million for a two-bedroom, two-and-a-half bathroom and top out at $50 million for the 6,391-square-foot triplex penthouse. The curvature of the building isn't exclusive to its facade; #Hadid also handled the projects interiors, which are rendered as a seamless extension of its shell. Opalescent engineered paneled walls hide closets and conceal powder rooms.
#architecture in #nyc

Should Post Modern Architecture, at the 50-Year Mark, Be Saved?


Since opening in 1941, the #Museum of Contemporary Art San Diego #MCASD has undergone several expansions: In 1996, #Venturi Scott Brown & Associates added chubby columns in the symmetrical colonnade. Those two sets of columns are in the process of being removed for a major expansion by the New York #architect #Annabelle-Selldorf .



The Restaurant Inside LA's Space Age Theme Building Has Closed


The #ThemeBuilding for the #LA Airport was opened in 1961 and designed by the #architect #WilliamPereira the original design for the airport in 1959 had all the terminal buildings and parking structures connected to a huge glass dome, which would serve as a central hub for traffic circulation.

Aqua Tower explained by Jeanne_Gang


#Jeanne_Gang talks about the #topography of the outside of the #building . Sight lines are very important to an #architect , as well as dialogue with the environment and possibly your neighbors.

2112 Ocean Front, Del Mar, CA 92014 - sold in May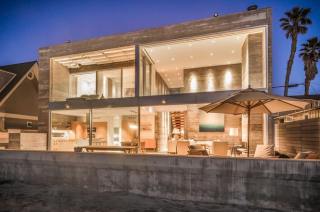 !DelMar modern #architecture with a #concrete room was sold $4M below asking earlier this year in May 2018.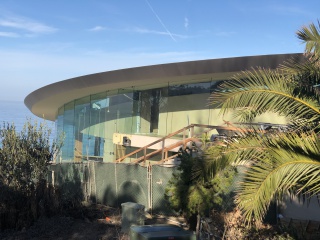 !La-Jolla #architecture #Wallace-Cunningham under construction.

#Apple Gets Final Approval For Store On San Francisco's #Union_Square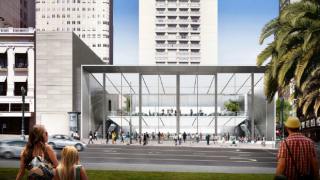 Apple's new Union Square store will be located in the former Levi's building at the corner of Post and Stockton streets. Renderings of the location have suggested it will have massive 44-foot tall sliding glass panels at the entry way, with an Apple representative calling the location "more iconic" than the #architecture of the company's well-known Fifth Avenue #store in #New_York City.

#San_Francisco showed their bureaucracy for months but now finally gets a free 'tourism present'. Not sure if they could have milked the situation more without loosing it.

With 'Rule 40,' Greedy IOC Shows It Cares More About Its Sponsors Than Olympic Athletes


You can either have the best #athletes in the world or you can have amateurism, but you can't have it both ways. The #IOC is not only trying to have it both ways, but they are profiting off of what has become a $6 billion industry on the backs of the athletes, who essentially compete for free.

The #Olympics have some of the same stringent rules regarding pre-publication of the #architecture by the actual #architect .

Looking for a better place to hang out than the water cooler? Petition for a #SleepBox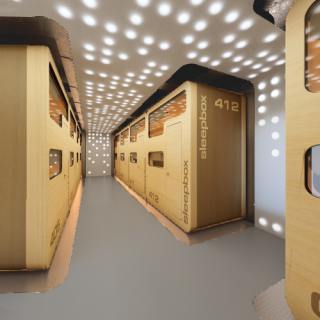 Consider this dedicated sleep zone.

Sleepbox was developed by a team of #architects in #Russia known as #Arch_Group . They are leading edge designers of World-class innovative products and services and their vision developed the concept which is now known as Sleepbox. Units are available in various sizes (single, double or even triple berths) and in multiple styles and colours to compliment the aesthetics of your building.

Aqua Tower in Chicago


876ft high, designed by #architect #Jeanne_Gang and opened in 2010. Strategically sculpting the shape of each floor slab offers comfortable outdoor #terraces , where neighbors can casually and comfortably interact when desired, as well as views to Chicago landmarks, navigating sight lines around the corners and through the gaps between existing buildings.

Get your free tickets today to visit the Broad Museum in LA.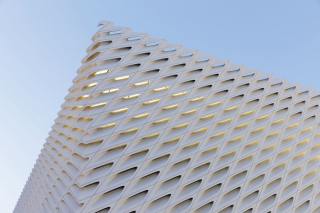 Grand Avenue in #LA has another great architectural addition, besides the Walt Disney Concert Hall, designed by American architect #FrankGehry and the Cathedral of Our Lady of the Angels, designed by the #PritzkerPrize winning Spanish #architect #RafaelMoneo

#SerpentinePavilion by Bjarke Ingels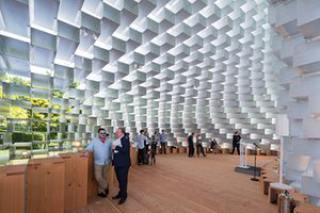 #architect #BjarkeIngels takes six months to design, construct and show how his #architecture can create a 3D volume inspired by a #zipper .

#Rem_Koolhaas blows the ceiling off the Venice Architecture #Biennale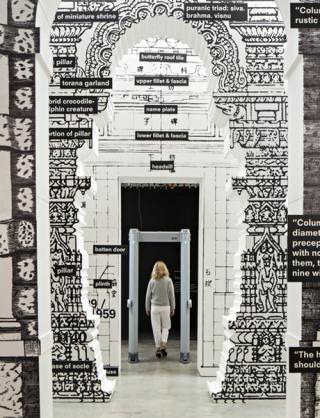 "#Architecture today is little more than cardboard," says Koolhaas, walking into a room where the plaster walls have been chipped away to reveal layers of Venetian brickwork, in front of which projects the plasterboard veneer of a new gallery wall, its perfect white surface held on slender metal brackets. "Our influence has been reduced to a territory that is just 2cm thick."

Now in his 70th year, Koolhaas is bristling with more impatience than ever. Together with his office, #OMA , he has worked on this show for almost four years - twice the usual time - and it will be on show for six months, double the normal length of the Architecture Biennale. Accompanied by a 15-volume catalogue of more than 2,000 pages, it has been a mammoth undertaking: smashing open the last 100 years of architecture and ripping out its innards for forensic #analysis .


Obscenely Over-sized #Mattresses - 'Experience the Llove' Exhibition by Staying the Night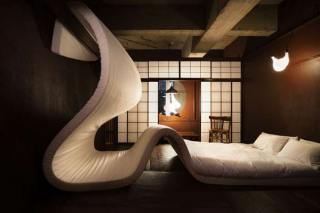 Part of the #Tokyo Designers Week 2010, the #Llove_exhibition was brought together by director #Suzanne_Oxenaar and #Japanese #architect #Jo_Nagasaka .

#Transamerica building in !SanFrancisco


The #Transamerica building was commissioned by Transamerica CEO John (Jack) R. Beckett, with the claim that he wished to allow light in the street below. Built on the site of the historic Montgomery Block, it has a structural height of 260 m (850 ft) and has 48 floors of retail and office space and remains the tallest building in San Francisco today.

Construction began in 1969 and finished in 1972, oversee by its #architect #WilliamPereira