Truth Hurts: @SpandauBallet postpone several North American tour dates, including LA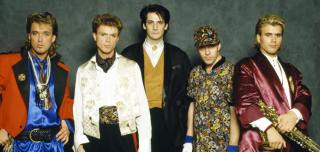 Looks like somebody made a late decision to align the roll out of #movie and #music . What a disappointment for their real fans that were looking forward to their live performance after being away for 35 years.


The trailer of #HITS by #DavidCross that will be released in a new way next month.


In 2014 #DavidCross made a #movie called, #HITS , a low budget indie thing, with a bunch of his very talented friends. It stars Meredith Hagner, Matt Walsh, James Adomian, Jake Cherry, Derek Waters, Wyatt Cenac, David Koechner, Jessie Ennis, Amy Sedaris, Michael Cera, Amy Carlson and Jason Ritter. It's a dark independent comedy exploring the nature of fame in 21st Century #YouTube America and it will be released in February.

The Secret Life of Walter Mitty - Official Trailer (HD) #BenStiller


I'm looking forward to see this #movie .