#TribalBaroque | #Thoth & #LilaAngelique : the dynamic duo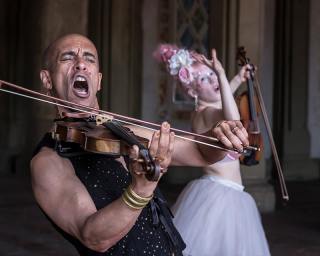 These 2 are amazing #StreetMusicians now performing at #BalboaPark in #SanDiego through the end of April 2015. #StreetArt

#Mallinckrodt Inks $1.3B Deal for #CadencePharmaceuticals in #SanDiego - TheStreet


Cadence said the drug had estimated sales $110.5 million in 2013, more than double the $50.1 million in 2012. That number is expected to grow further since the drug only recently won approval for use in Canada.

#UCSD Library in #SanDiego


The library was designed in the late 1960s by #architect #WilliamPereira to sit at the head of a canyon. William Pereira & Associates prepared a detailed report in 1969 and originally conceived of a steel-framed building, but this was changed to reinforced concrete to save on construction and maintenance costs. This change of material presented an opportunity for a more sculptural design.

#SanDiego ranked #best for #startups


A report last week from #Forbes.com ranked San Diego County as the nation's best place to launch a startup or operate a small business.

The Q San Diego Condos by #architect #JonathanSegal in #SanDiego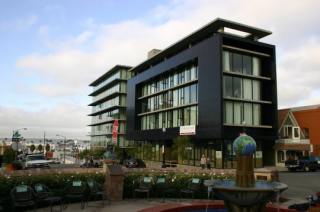 The Q is located at 750 Fir in San Diego in a district referred to as #LittleItaly . Enjoy the building by having a great #Italian dinner at Bencotto. lovebencotto.com

More San Diego Businesses Accepting Bitcoin


KPBS talks about accepting #Bitcoin at retail in #SanDiego

World's first ever Bitcoin ATM unveiled in San Diego


#KPBS explains that you can now pay for lunch using #Bitcoin in downtown #SanDiego . A man from San Diego is behind the first #BitcoinATM