A team of designers and IT engineers are showing off their concept design for an #iWatch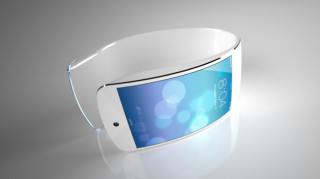 #Apple has reportedly been hiring for work on its iWatch team, but it never explicitly confirmed that such a watch is in development. Recently, however, we learned that Apple hired fitness consultant #JayBlahnik , who worked on #Nike 's #FuelBand .


#ZahaHadid 's High Line Condos for NY Have Finally Arrived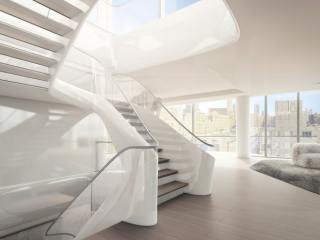 rices for the 39 #apartmentsor residences, in broker parlancestart at $4.95 million for a two-bedroom, two-and-a-half bathroom and top out at $50 million for the 6,391-square-foot triplex penthouse. The curvature of the building isn't exclusive to its facade; #Hadid also handled the projects interiors, which are rendered as a seamless extension of its shell. Opalescent engineered paneled walls hide closets and conceal powder rooms.
#architecture in #nyc

Eroding the #SteveJobsMyth . teve Jobs, famously cruel and temperamental as the CEO of #Apple (AAPL), was equally humiliating to waiters, friends and even one of his 1970s hacker heroes, John Draper. Jobs insisted he and an early girlfriend, Chrisann Brennan, sleep in separate rooms when they lived together in 1977, Brennan writes in a new book about their relationship. Jobs let Brenann have the master bedroom – for a month. Then, out of the blue, he changed his mind and moved Brennan out so he could have the bigger room. "He was so graceless that I felt humiliated and outraged

Apple's #iBeacons explained: What it is and why it matters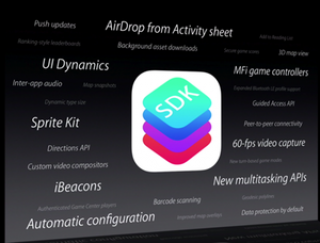 iBeacons is a brand name created by #Apple for a specific technology. That technology allows mobile apps to recognise when an iPhone is near a small wireless sensor called a beacon (or iBeacons, as well). The beacon can transmit data to an iPhone - and visa versa - using Bluetooth Low Energy (#BLE ). iBeacon is a feature in #iOS7 , thus Apple's new iPhones will have iBeacon.

#Kaspersky states that Banking apps on Android phones are most at risk to cyber crime


Eugene Kaspersky said 99 percent of #mobile attacks are towards #Android based phones, since #Apple has strict controls and does not allow third-party applications. #cyber_crime

#ROXIMITY #BLE technology platform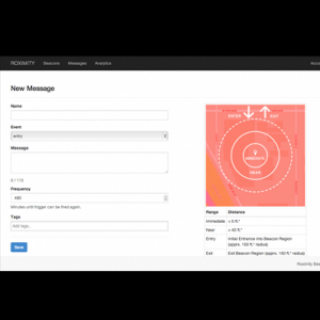 These #beacons will make your mobile app even smarter and more useful. Place them anywhere to deliver personalized messages to target customers via their mobile devices. ROXIMITY Beacons work with #Apple and #Android platforms. Our #patent-pending security technology ensures unauthorized third parties cannot access, or interfere with, broadcasts.

Apple's security flaw SSL vulnerability: How do I protect myself?


Have you guys updated your #iPhones yet? #Apple


Pinterest Launches Its First API, And It's All About Big Brands: Zappos, Walmart, Disney In First User Group | TechCrunch


#Pinterest is today, at long last, releasing its first #API for developers, which will let third-party sites embed Pinterest pins, and make it easier to post content into Pinterest itself. First partners for the service are a list of big brands and retailers — including Zappos, Walmart, Disney, Nestle, Random House and Hearst — underscoring how the site is ramping up for revenue generation with advertising and cross-marketing.