#Fluoride #Action #Network | Broadening Public Awareness on Fluoride.


Since 2010 , 199 communities have rejected the fluoridation of their water supply..sadly, San Diego isn't one of them.

!TrueFood Kitchen
7007 Friars Road
Suite 394
San Diego, California 92108


The Gerson Institute is a non-profit organization in San Diego, California, dedicated to providing education and training in the Gerson Therapy, an alternative, non-toxic treatment for cancer and other chronic degenerative diseases.

Simply one of the best shops in town. #GreenFlash_Brewing has been huge on the scene in San Diego for years and have a strong reputation across the country. Big #IPA beers are the reg and they do them well. Large open warehouse scene with all their beautiful beer in view while you pick from their often-revolving board of deliciousness.

Excellent story on the great #Karl_Strauss and how a few people started it all for the #craft_brew scene in San Diego. #Scot_Blair also mentioned, the guy who opened beer/food staples in San Diego, Hamilton's Tavern and Small Bar.

#IDW #Publishing Makes A Big Move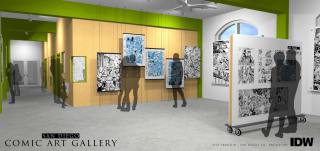 They are moving their #headquarters to #LibertyStation in San Diego and are devoting part of their corporate space to become #TheSanDiegoComicArtGallery which will be #curated by #HarryKatz .

Silver platter in San Diego

One of my personal favorites in San Diego.... The warehouse setting of #Iron_Fist_Brewing is rarely not rocking. Wanna be rocked? Strap it up and give the Uprising a go. This #Belgian_Style_Trippel_IPA is 12% ABV and is something special. The Golden Age and Velvet Glove #imperial_oatmeal_stout are top notch as well, as is everything there. I guess when brewing is in the family as long as it has been with this one, only great suds are the result....

September 25, San Diego, CA The Comedy Palace, 8pm Jimmy Dore Comedy


Political comedy anyone ?

More San Diego Businesses Accepting Bitcoin


Last week, Overstock.com became the first large online retailer to take #Bitcoin as a method of payment. The company's CEO announced via #Twitter that on the first day of taking Bitcoin, it received 840 orders and made $130,000 in Bitcoin sales.

Nice Value for people who live a little bit North of San Diego

Mainly Mozart: San Diego Classical Music Festival & Concerts


#MainlyMozart !SanDiego , yes it's that time of year and here is the official site. Starts June 10, 2017


The Spring Thing | #Museum of Contemporary Art #SanDiego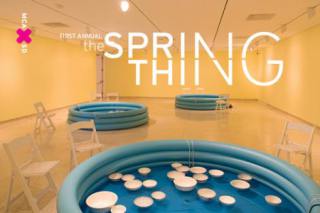 This year's theme is pool pARTy, inspired by Celeste Boursier-Mougenot's Untitled (Series #3). This installation presents an array of white porcelain bowls floating in small #pools , delicately chiming as they drift across the swirling waters. Jennifer Nelson, Beatriz Zayas, and Tom Lien will serve as co-chairs for the event and will be joined by a host committee comprised of San Diego's most creative #architects , chefs, and local talents.

This Temporary #E-Tattoo Creates Power from Your #Sweat



Researchers at the University of California #San_Diego have designed an #electronic_tattoo that produces a small electrical current.

It works by stripping the electrons from lactate, a byproduct of sweat, with an enzyme imprinted on the e-tattoo's sensor. It is believed that the technology could eventually generate enough electricity to run devices like phones, smart watches and heart monitors.
source: #Jordan_Pearse

Definitely looks like #MotherEarth_Brew is well on their way to becoming a staple of the San Diego beer scene! Their location off Main St in downtown Vista is big, fun and perfect to show up with a crew at or meet a new friend there.. The Double Decker English Brown I had last time was spot on too!


County App Listed Bernardo Fire as "In Your Pants" | NBC 7 San Diego


What again is offensive about this ? Pretty funny no?

San Diego Pediatrician Nabbed in #Burning_Man Drug Bust and charged with #felony_possession for carrying mushrooms and molly. Now his professional life is most likely ruined.