This software allows snazzy arrows and highlighting ability, along with bunch else. Would like to see that sort of functionality on the #Sup educational/corporate package side. #AaronHolthaus_wishlist


New #Wine Club Matches Wine Choices to Your Preferences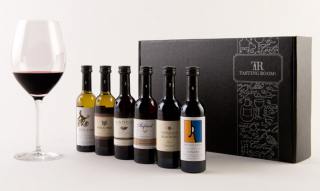 This assessment #technology needs to be integrated into #Supverse and expanded to other drink and food items such as #Vodka and #Coffee .

#Supverse moves to secure platform and adds #HTTPS in the next 24h.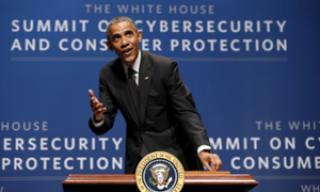 Both #Apple and the #WhiteHouse have announced new policies aimed at boosting the use of #encrypted connections on the internet, suggesting that the days of insecure internet connections could be numbered.

Supverse is not staying behind!

#TOMODO - #Web #Modification #Technologies


TOMODO's Technology acts as a smart real time #proxy between the user and the actual website. Every click or action performed on the modified website is being translated in real time to the same click or action on the unmodified website. Supports any website No integration required Supports all browsers, devices and platforms Analytics & tracking tools works seamlessly #SupverseEngineering

#Supverse_Biz How about if we give away points to those who refer friends to sign up and upon collection of x points you unlock features such as the project creator ?

#Bourdain ?s #GraphicNovel Has a Violent Cover -- Vulture


And now Jiro and his deliciously over-the-top world are coming back. We're pleased to exclusively announce that Vertigo has tapped Bourdain and Rose to write a prequel, Get Jiro: Blood and Sushi. Illustrated by longtime #superhero #comics #artist #Al ~A(c)Garza




Trey Gowdy DESTROYS Idiotic Professor on Immigration! Trey Gowdy SMASHES Cocky ICE Officia


#TreyGowdy here mentions the #SupremacyClause which is simply - The Supremacy Clause of the United States Constitution (Article VI, Clause 2) establishes that the Constitution, federal laws made pursuant to it, and treaties made under its authority, constitute the supreme law of the land.


Verbatim: What Is a #Photocopier ?


In 2010, the #Cuyahoga County Recorder?s Office in #Ohio changed their policy about copying records. #Digital_files would no longer be available, and the public would have to make hard copies of documents for $2 per page. This would prove to be prohibitively expensive for Data Trace Information Services and Property Insight, companies that collect hundreds of pages of this public information each week. They sued the Recorder?s Office for access to digital versions of the documents on a CD. In the middle of the case, a lawyer representing them questioned the IT administrator of the Recorder?s Office, which led to a 10-page argument over the semantics of photocopiers.

The case never went to trial. After two years, many depositions and 600 pages of paperwork, the Ohio #Supreme_Court decided that the Recorder?s Office should make a CD with the documents available to the public. The price?
One dollar.

#Brett_Weiner is a writer and director who lives in Los Angeles. His short film ?Verbatim? premiered at the 2014 Sundance Film Festival and won the #audience_award for best short film at the Dallas Film Festival.

source: The New York Times



You can always sell any dream to me .. #Supverse


Speed Reading Strategies For Technical Material - YouTube


#SupverseDevelopment It is important to choose the proper number of keywords...not too many or too few. Consider a #Mindmap of the material. recommended software xmind.net mindmapping software. simplemind mindmeister another solution is to make #NotesInTheMargin . Only read the part of the book or article that is #relevant to your #purpose . Follow the 80/20 #ParetoPrinciple where 80 percent of the material is fluff. Speed Adjustment strategy .. Read the 1st sentence slowly then speed up through the paragraph. #Accelareader software for reading digital material to help follow along.



Zen #Brush || #Zen #Art #Supplies


Selecting the right brush, paper and ink is very important for Zen Brush painting. Because you are allowing your own essence to emerge through the brush and onto the paper, this is a very individual matter. It has taken me years to find the brushes I use today. Some cost well over $100. Your brush becomes part of you. I've heard stories of artists burying their old brushes when they can no longer be used.