How old is the earth, if we consider the Big Bang is getting more and more scientific fact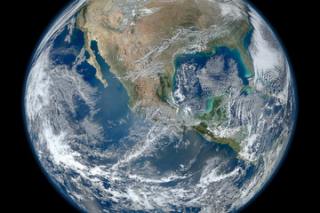 The earth is 4.54 billion years old, with an error range of 50 million years, but if these #Big_Bang theories are confirmed, they would provide smoking-gun evidence that #space-time expanded at many times the speed of light just after the Big Bang 13.8 billion years ago.
How does #Earth fit into that?

Hands on #NY Mayor is making major headway on eliminating potholes


Just wanted to share this that is the headline on nyc.gov. I mean seriously, this should just be a given, like streetlights or roadsigns. Wonder why there is nothing more compelling and aspiring planned or happening in USA's debatable Number One city. #BigAppleDisappoints


Jeremy Narby on Nature & Life Intelligence - YouTube


#JeremyNarby 's life was transformed after his experience with #Ayahuasca while working with the indigenous people of the #AmazonRainforest . That experience showed him that we are not separate from the plant and animal kingdom. It also made clear to him that all beings are sentient and intelligent and that while our #BigBrains may help with the speed of decision making the brain is not required for accumulating information, gaining knowledge, and making decisions as #natural life does it all the time down to the #SingleCell organism.

.2 ?


Stanford Professor #Andrei_Linde celebrates physics breakthrough after assistant professor #Chao-Lin_Kuo surprises him with evidence that supports #cosmic_inflation theory. The discovery, made by Kuo and his colleagues at the #BICEP2 experiment, represents the first images of gravitational waves, or ripples in #space-time . These waves have been described as the "first tremors of the #Big_Bang ."