Our Universe Just May Exist In A Multiverse After All


This is getting bigger and bigger, how many are there and how do we get there?

The first direct evidence of #cosmic inflation - a period of rapid expansion that occurred a fraction of a second after the #Big_Bang - also supports the idea that our universe is just one of many out there, some researchers say.
If these theories are confirmed, they would provide smoking-gun evidence that #space-time expanded at many times the speed of light just after the Big Bang 13.8 billion years ago.
#space

Incredible photos of the #sun , over 100,000,000 taken so far by #NASA 's #SDO spacecraft.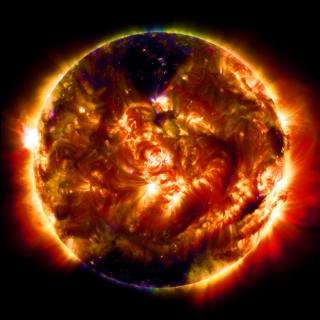 The surface of the sun is constantly changing. To make sure it doesn't miss anything, NASA's Solar Dynamics Observatory (SDO) #spacecraft is constantly taking photos of the sun.
This #mosaic image, captured on Jan. 19, 2015, shows the sun in multiple wavelengths.