#Robinson_Meyer combines 18th-century paintings with Google Maps, in the name of art.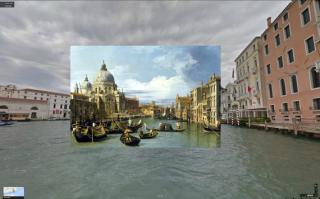 An artist in #London has done some creative, comparative history, pairing Canaletto's #Venice and London with contemporary depictions, as glimpsed by the Google van. In two, now apparently removed Imgur galleries, she placed a Canaletto image in the middle of a #Google Street View image.

#Google starts new health company to tackle aging #Calico . Hey with Bill Gates handling our Vaccinations and the equally perverse leaders at Google handling the rest of our health issues I feel we're gonna all be ok. I mean software technology will obviously deliver us all from evil, right?

Google's #Nest buyout raises privacy concerns


At face value, this buyout helps #Google take that one giant leap it needed toward home automation, which it had hyped as a major project at its I/O Conference back in 2011 but has yet to make good on in terms of the products and services that were demoed.

Matt Rogers: Our privacy policy clearly limits the use of customer information to providing and improving Nest's products and services. We've always taken privacy seriously and this will not change.