Modern Layered Lighting - The M.C.W. Bedside #Lamp by #Alexandre_Boucher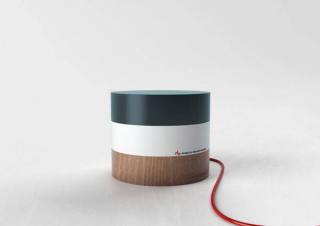 Designed by Alexandre Boucher, an industrial designer based in #Paris , France, the M.C.W. Bedside Lamp has a futuristic appearance when it is in use. The stratified light glows sparingly in the dark, providing just enough #illumination to ensure that a person isn't completely surrounded by pitch black it reminds me of the light that is provided by the #Nest_Protect .

Google's #Nest buyout raises privacy concerns


At face value, this buyout helps #Google take that one giant leap it needed toward home automation, which it had hyped as a major project at its I/O Conference back in 2011 but has yet to make good on in terms of the products and services that were demoed.

Matt Rogers: Our privacy policy clearly limits the use of customer information to providing and improving Nest's products and services. We've always taken privacy seriously and this will not change.

A New Car UI: How #touchscreen controls in cars could work.


This might not be as practical as it looks, but it would great to test it in your car for a while.
Living with this input device would tell you a lot about what you actually need and adjust in your car and the system could learn from your behavior and anticipate next steps. #Nest for #cars .