The clear ones are voted to be most likely to show sweaty feet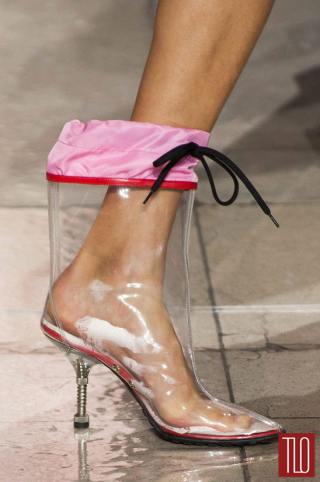 I wish the heel part had more of an actual engineering to it, maybe some adjustment options?
For instance when you are 'making your entrance' the #heel is extended to 4" but then by the time you leave it contracts to a more subtle 1" via a simple push of the back button. Hey, combine it with an #air_ride suspension...

Floating Rocks Of Ramappa Temple - Ancient Technology in India - YouTube


This mind blowing 800 year old ancient #RamappaTemple in #India not only incorporates #AirCrete like technology, supposedly but #sandbox technology as well which incorporates a 10 foot deep trench around the wide base of the structure filled with a misture of crushed #granite , non centrifugal #CaneSugar , #sand , and an unidentified substance to ensure #earthquake resistance. The techniques have been proven to be sound over the centuries as earthquakes have leveled nearby villages and yet left this structure standing.

The Rice Video - Carbon Dioxide in perspective by The Galileo Movement - YouTube


In a statistical sample of the composition if #Air out of 85,800 molecules of air, 32 of those will be #CO2 molecules from nature and only 1 of the those molecules will be CO2 from human causes and yet #ClimateAlarmists will try to convince you that that 1 molecule is going to cause massive, radical, life altering climate carnage. This is just more corrupt and fraudulent scientists skewing the narrative to keep their Climate Change grants flowing in from the corrupt NGOs who are on the take to the bankers that want your climate #taxes . #Trump did the right thing in #opposing these #charlatans .