#House Passes #Bill Making #Protesting #BigOil #Punishable by $5,000 Fine


Last week the U.S. House passed multiple pro-oil, anti-environmental pieces of legislation that would, among other things, charge a $5,000 fee in order to file an official #protest against a proposed #drilling project, sparking outrage from environmentalists and First Amendment advocates alike.

Fashion Meets #Architecture in Revived Photo Essay #Facades by #Bill_Cunningham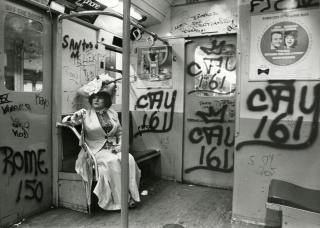 Editta Sherman rides the #subway dressed in a Victorian period costume to a photo shoot at the Brooklyn Botanic Garden in 1972. Cunningham and Sherman, a celebrity photographer of famous #artists and #musicians who died at age 101 last year, were neighbors in the famous Carnegie Hall Studios. They often rode the subway to the various locations to avoid wrinkling the costumes. The first underground subway line was built in 1904, just a few years after the death of #Queen_Victoria in 1901.

"Bill Cunningham: Facades" runs through June 15 at the #NewYork Historical Society.

Now There


This #bill would require #smartphones to be equipped with both a kill switch and the ability for consumers to remotely wipe their #personaldata from a lost or stolen device.