On an Emotional Roller-Coaster: #Fear is Part of Your #Intelligence - Waking Times


"When moments of fear come, be fearful, tremble with fear. Fear comes – it is natural. When you allow fear and you tremble, #watch it, #enjoy it, and in that watching you will #transcend it." - #Osho

2013 Wine Star Award Winners - Wine Enthusiast Magazine


Looks like an industry love fest..as corrupt as the #Oscars . The Wine person of the Year is the head of Kendall Jackson's parent company...a massive 'profits first' conglomerate ? #Sigh ..


@OsGemeos beautiful plane in #Brazil shown in a video report


#OsGemeos has done a great job on this #Brazilian plane for the soccer team during #FIFA . This video shows more than the previously distributed set of photos.

#Linux is the top end-user operating system #OS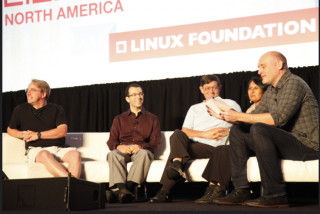 Make no mistake about it. If you include #smartphones and #tablets , you can argue Linux is already the top end-user operating system. In addition, there are many excellent Linux desktops, such as #Mint_17 and #Ubuntu_14.04 , that people use every day.

However Linux still doesn't rule the PC desktop. Linux kernel developer Greg Kroah-Hartman asked Torvalds where he thinks Linux should go next.
#Torvalds replied "
I still want the desktop.
"