The Truth Can Get You Sued: Diana S. Friedman's Texas-Sized Temper Tantrum over HB 2363 -


#TheFatuersRightsMovement has grown out of the over reaching #CulturalMarxist program of destruction of the family by putting the weight of the courts against men/fathers in divorce / child custody situations then the #lawyers with profit motive and lack of empathy destroy them leaving them without access to their children, diminished resources, and #PTSD . In this article you'll see the machinations behind the scenes in Texas by a group of lawyers led by #DianaSFriedman to diminish the ability of the courts to resolve family issues in a more pragmatic, less costly way - that doesn't further enrich lawyers..so the lawyers essentially created a lobby group to kill the legislation that would help families while cutting into the lawyer's action..so disgusting.

#ZIPF law predicts the size of the world's biggest cities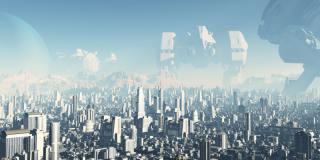 The #city with the largest population in any country is generally twice as large as the next-biggest, and so on. Incredibly, #Zipf #law for cities has held true for every country in the world, for the past century.
George Zipf noticed that the number one ranked word was always used twice as often as the second rank word, and three times as often as the third rank. He called this a #rank vs. #frequency rule, and found that it could also be used to describe income distributions in any given country, with the richest person making twice as much money as the next richest, and so forth.