Ursolic Acid: Proven Health Benefits, Dosage, and more | Examine.com


#UrsolicAcid , found in #YauponHolly , is a phytochemical found in a wide variety of plants but most well known for being in apple peels. Although the science is preliminary, it seems to be able to reduce fat accumulation and increase muscle mass gain when in a fed state, and to induce fat burning and preserve muscle mass when in a fasted state.

#Passivating #stainless with citric acid | HomeBrewTalk.com - Beer, Wine, Mead, & Cider Br


Back to #CitricAcid : 5-10% solution will work. Heat and time are the other important variables. I don't know if you are asking how to make a solution with your citric crystals?? 10% solution = 10 grams/100 ml or 0.836 pounds/gallon 5% solution = 5 grams/100 ml or 0.418 pounds/gallon for passivation of #fermenters

From Gut to Brain: The Inflammation-Depression Connection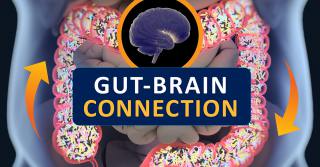 Psychiatry has known about the role of the immune system in certain presentations of depression for the better part of the last century, and more recently, pioneering thinkers like Maes, Raison, and Miller have written about the role of altered immune set points and inflammation in models of depression. Our immune systems are largely housed in the gut and the interplay between the gut and the brain is a complex and profoundly important relationship to appreciate.